How To Safely Install Your Roof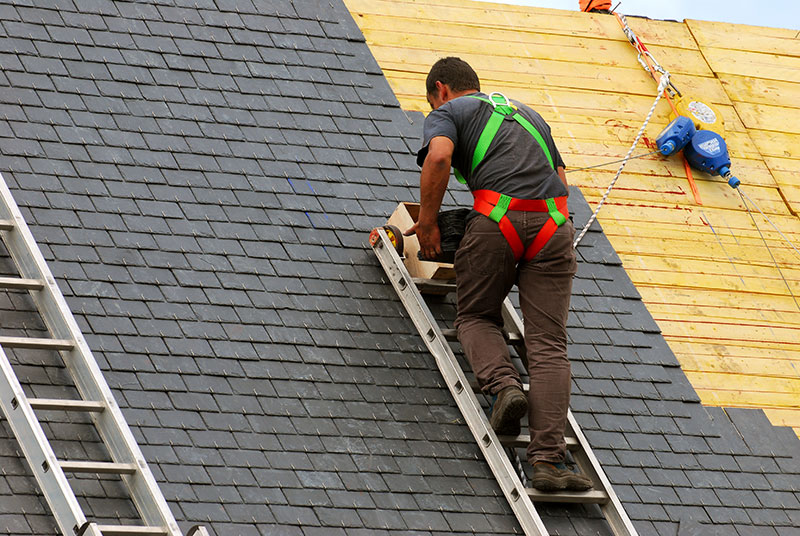 It's been 20 plus years since you moved into your newly built home. Now, you are starting to experience recurring issues that will require some work. For instance, you discover a need for a roof leak repair Denver CO. You may feel like you can fix the leak yourself. Maybe you decide that with the help of some handy friends that you can install a brand new roof yourself. If you do decide to go down one of these routes, consider ways you can do so safely.
Secure Job Site
There are a number of common sense steps you can take to ensure a job site with limited injury potential. First, require everyone who is working to wear proper personal protection equipment such as safety glasses, gloves and hard hats. Keep the work zone free from clutter and other potential trip hazards. In the event of extreme temperatures, rain or snow, suspend the work.
Safe Ladder Use
Ladder safety will protect your volunteer workers from falls. Ensure that everyone on site follows instructions on the ladders and to only use them as intended. Centering yourself on the ladder will decrease the potential for accidents. Always ensure the ladders are are on solid ground and stable. When someone is on the ladder, avoid moving it.
Fall Protection
Professional roof contractors are required to provide training for fall protection. Additonally, some type of fall protection system is required by the Ocupational Safety and Health Administration (OSHA). Either a fall arrest, safety net or guardrail system is required for roofing contractors. When you are coordinating the roof project yourself, make sure that you know what liability you could face if someone falls, and take the necessary steps to prevent it.
Although many homeowners like the idea of saving money by installing their own roofs, preventing the possibility of serious injuries or worse must be the priority.